Spare Me Ultimate 8-in-1 Multi-Purpose Auto Rescue Tool, Ice Scraper, Snow Brush, Tire Lift, Tire Nut Leverage, Car Tire Traction, Shovel and More
8-in-1 CAR MUTI-TOOL: Two ice scrapers (one can be attached to the other as an extension to reach across a window), snow brush, tire lift when changing out a flat tire, leverage for the tire lug nut torque bar, traction when stuck in the snow or mud, shovel to help get back on the road, and as a chocking device for your tires. ( Made in USA )
Spare Me Ultimate 8-in-1 Multi-Purpose Auto Rescue Tool, Ice Scraper, Snow Brush, Tire Lift, Tire Nut Leverage, Car Tire Traction, Shovel and More
8-in-1 CAR MUTI-TOOL: Two ice scrapers (one can be attached to the other as an extension to reach across a window), snow brush, tire lift when changing out a flat tire, leverage for the tire lug nut torque bar, traction when stuck in the snow or mud, shovel to help get back on the road, and as a chocking device for your tires. ( Made in USA )
What Does Our Product Do?
Crafted from ​high-grade nylon resin, our product serves to help during inconvenient weather and driving conditions.
What Does Spare Me do for you ?
Spare Me Ultimate 8-in-1 Multi-Purpose Auto Rescue Tool, Ice Scraper, Snow Brush, Tire Lift, Tire Nut Leverage, Car Tire Traction, Shovel and More
8-in-1 CAR MUTI-TOOL: Two ice scrapers (one can be attached to the other as an extension to reach across a window), snow brush, tire lift when changing out a flat tire, leverage for the tire lug nut torque bar, traction when stuck in the snow or mud, shovel to help get back on the road, and as a chocking device for your tires.

LENGTH EXTENSION: The non-scratching brush attachment can be added to the traction handle to give 33 inches of extension to reach across a window to use as an ice scraper and brush to remove snow and debris.

BUILT TO LAST: Spare Me is rugged, built from a glass-filled nylon resin providing great strength in all weather conditions.

EASY TO STORE: The brush extension fits within the traction tool offering a compact tool for easy storage.

MADE IN THE USA: Spare Me Ultimate 8-in-1 is and award winning and proudly made in the USA product that is a benefit in every climate making it a must-have all purpose utility tool.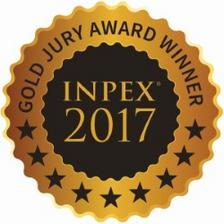 "People shouldn't drive their car without a spare tire in the trunk. They shouldn't
drive without the Spare Me Ultimate rescue tool in their trunk, either."